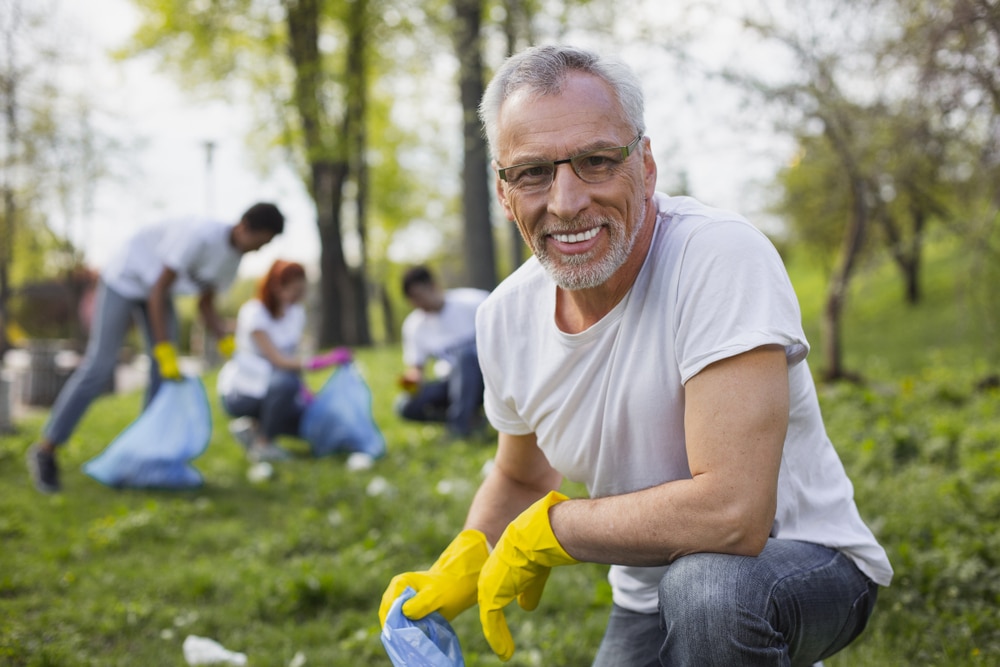 If there's one thing we all have in common, it's that life goes by fast. Many of us barely have time to keep up with work, families, and our own needs. So giving back to our community, well, it had to wait. But now that we're retired, our professional lives behind us and our families grown, we finally have the time to give what our communities need most: our time.
Volunteering Opportunities for Seniors
There are many opportunities for seniors to get involved in national and community service. Essentially, if there is an organization you respect, a skill you can share, or a passion you can put to work for the benefit of others, there are volunteering opportunities available to you.
Some senior volunteering options include:
Become a docent with museums, universities, zoos, botanical gardens or other public institutions.
Work with children through Big Brothers Big Sisters or as a foster grandparent, or volunteer at a children's hospital or Head Start school program.
Show your gratitude and support for our troops, veterans, and military by supporting or giving your time to groups like the USO or VA hospitals.
Use your legal expertise to become a legal advocate on behalf of foster children, minority groups, or other people who may not otherwise get the benefit of legal counsel.
Fight hunger by volunteering for Meals on Wheels, serving food in a soup kitchen or working at a food pantry.
Help people build a piece of the American Dream by working at a Habitat for Humanity build site, either locally or around the country.
Show our furry friends who don't have a family of their own that someone still loves them by volunteering at an animal shelter or the Humane Society.
Put your political activism to work by volunteering for a political campaign or cause that's important to you.
There are always opportunities to volunteer to help with disaster relief, especially if you have medical or legal experience/expertise.
And finally, consider using your vacation time to volunteer as you travel. Pick a destination where you can do some good while enjoying your vacation time.
These are just a few of the many volunteer opportunities available to you on a local and national level. As you do your own research, remember that volunteering as a senior isn't just good for the community. It can have a positive impact on your life as well.
Benefits of Volunteering for Seniors
Not only will volunteering keep you physically active, but it will also engage you mentally while boosting your emotional well-being. In short, volunteering isn't just good for the community. It's good for you, too. It might even help you live longer and feel more fulfilled.
Let's explore some of the additional benefits of senior volunteering:
Find a sense of purpose by sharing your passion and time to help others.
Stave off loneliness and isolation, rekindle old relationships and make new friends.
Enjoy spending time with people of all ages and backgrounds.
Boost your mental health and elevate your mood.
Rediscover your love of old interests while using them to benefit others.
Learn new skills and find new passions while you push past your comfort zone.
Live Well. Do More Good.
At Westminster Village, we believe in providing seniors with the opportunity to stay engaged and active – whether that's by enjoying all the amenities our community offers or by facilitating volunteer activities with charitable organizations in our surrounding communities. If you're interested in learning more about a senior living community that offers fulfilling volunteer opportunities and activities to stay engaged and active in everyday life, feel free to reach out to us today!