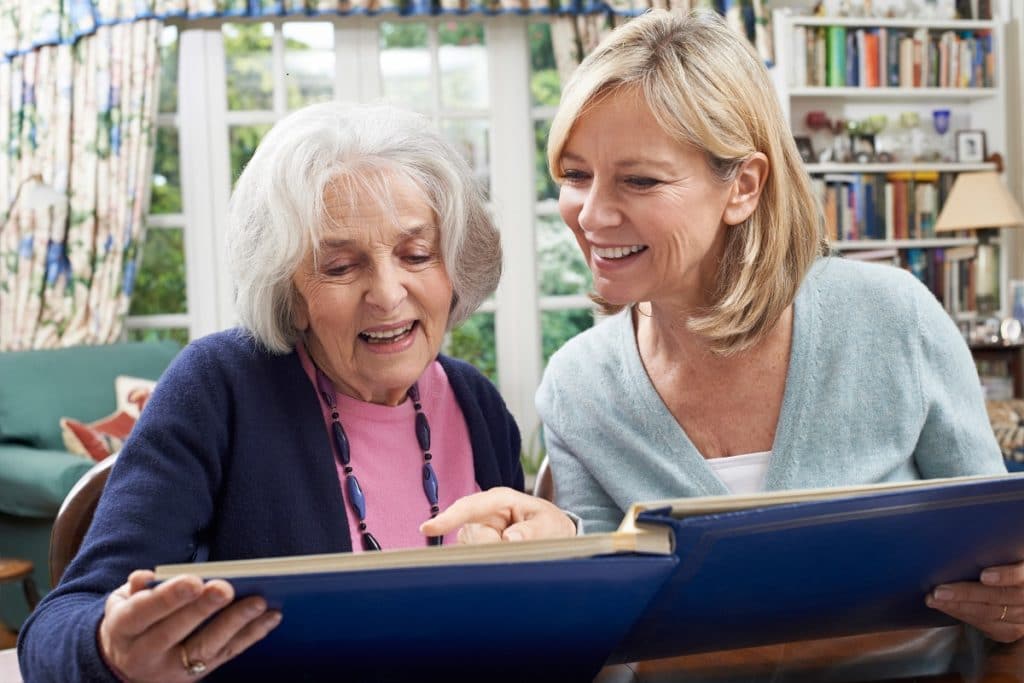 What Is Memory Care in West Lafayette, Indiana?
Like everyone else, older adults cherish their freedom and independence. But when someone starts to experience memory loss and cognitive decline, that person will eventually need assistance. It's common for a family member or close friend to become a primary caregiver for someone living with Alzheimer's disease or another form of dementia, but there may come a time when all concerned would benefit from professional memory care.

Dementia care, which includes Alzheimer's care, is a growing industry, as the number of people who live with some form of dementia increases.

But what is memory care? How does it differ from assisted living or skilled nursing – offered either in a stand-alone facility or in a senior living community? Here are the ways memory care helps people who are living with some form of cognitive decline.
Memory Care Services
Memory care services are a specific kind of assisted living care. Just as at any quality assisted living community, the services provided typically include housekeeping, laundry, and help with personal care, grooming and hygiene. There's also 24-hour supervision, so help is never more than a few moments away. A resident of an assisted living community, including someone receiving memory care, will also be provided with nutritious meals, medication management, mobility assistance, help with toileting, and a regular schedule of enjoyable daily activities.

Memory care includes the additional services of professional caregivers trained specifically to care for people exhibiting the physical and behavioral symptoms of cognitive decline. Also, to maximize quality of life for people living with dementia, extra steps are taken to ensure a calm and relaxing environment, social interaction, and many memory-enhancing activities to stimulate the mind in entertaining and satisfying ways.
The Benefits of Memory Care
People living with Alzheimer's or other forms of dementia have specific health care needs. These needs aren't just specific to the condition and its symptoms, but to the individual and what will give them a sense of fulfillment and self-esteem. An experienced staff trained in dementia care is able to get to know each resident as a person, and provide supportive therapies that each individual enjoys.

Also, a quality memory care community will have a secure environment, so residents can stroll around, spending time inside or out. While they have that freedom, caregivers and family members have peace of mind knowing there's no way their loved one will wander into a potentially harmful situation. Another way to ensure the safety and contentment of each resident is to have a good caregiver-to-resident ratio, so everyone receives the structure, attention and companionship they deserve. It's also important that the layout of the buildings themselves are designed to minimize confusion for memory-impaired residents.

Many activities in a memory care program are specifically designed to encourage cognitive function. This is important because mental stimulation is both enjoyable and can slow progression of cognitive decline.
What Is Heartfelt Connections?

Heartfelt Connections – A Memory Care Program® is a nationally recognized memory care model. Caregivers are trained to provide a continuum of care that focuses on the individual person. By getting to know each resident on a personal level, caregivers can design a unique experience. When social interactions and daily activities are familiar, each resident feels more calm and at ease. And special attention is paid to what each resident is still capable of doing, which is far more positive than focusing on abilities that may be lost.

The purpose of the Heartfelt Connections program is to provide memory care residents with the best possible quality of life. Caregivers don't simply provide day-to-day activities and entertainment; they focus continually on dignity, self-esteem and fulfillment.

Caregivers encourage residents to participate in their own personal care, such as washing, dressing, brushing hair and other hygiene activities. This practice promotes feelings of self-sufficiency, which leads to more confidence and more willingness to engage in social interactions.

These social interactions and leisure activities help residents maintain a positive outlook. By knowing each resident personally, caregivers can encourage preferred activities. Depending on an individual's abilities, caregivers will arrange activities that specifically appeal to them – these might include walking, reading, playing cards, listening to favorite music, or simply spending time outside. The more chances residents have to do what they enjoy, the happier they'll feel.

A central focus of the Heartfelt Connections program is to encourage residents to be productive. More than just enjoying leisure time, having a positive impact on the world around them can greatly improve someone's emotional wellness. Participating in activities such as gardening, baking, letter writing, or painting all extend beyond the enjoyment of social interaction and bring a sense of fulfillment that comes from accomplishment.
Memory Care at Westminster Village
The cutting-edge approach to memory care that comes with Heartfelt Connections can be found in West Lafayette, Indiana, at Westminster Village. High-tech amenities combine with professionally trained and caring team members to provide the full spectrum of wellness opportunities and a truly fulfilling lifestyle. Specialized programming catered to each individual in a safe environment encourages freedom, independence and dignity.

Westminster Village is a Life Plan Community that offers a full continuum of lifestyles including independent living, assisted living, memory care, long-term care and short-term rehabilitation. Come visit our beautiful senior living community and see for yourself how Westminster Village is a wonderful place to call home.