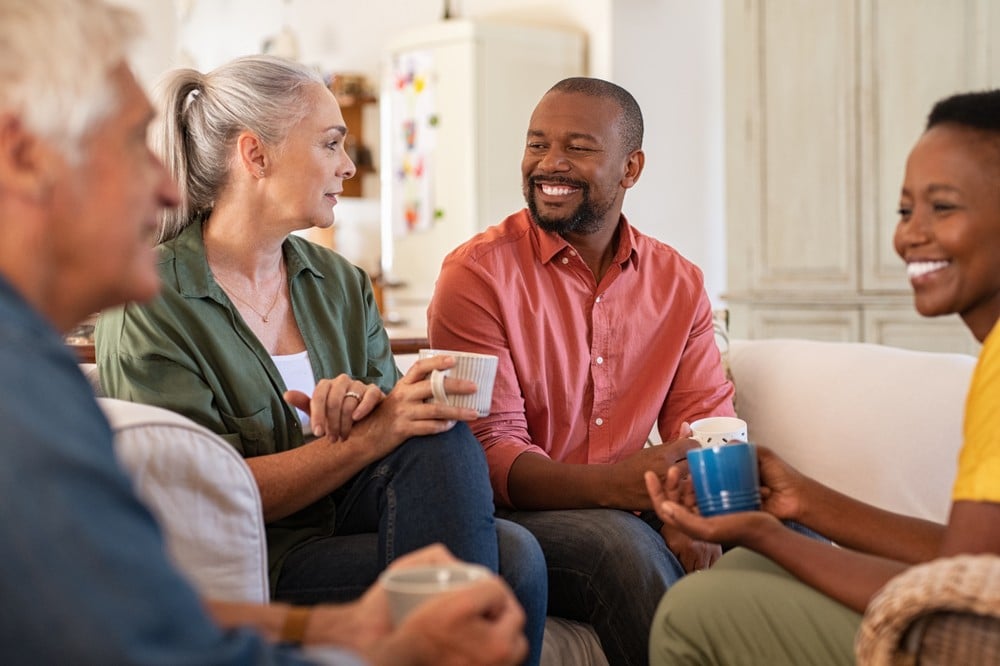 You know that a senior living community is in your future. Even though it's a dream that may be further down the road for you, there are many benefits (including less stress) to choosing your place early and getting your name on a waiting list well before you're actually ready to make the move. Here, we'll talk about the benefits of joining a senior living community waiting list early, and how to go about it.
Start looking and have fun doing it
Make a plan. Make a list and explore your options. What's important to you in a senior living community? Social life? Classes? Are you looking for somewhere to call home that's near arts and culture? What kind of floor plan do you want? Do you want a place that provides long-term care? As a Life Plan Community, Westminster Village offers options for nearly every need that may arise: independent living, assisted living, memory care, long-term skilled nursing and short-term rehabilitation services. Take a look and see if it may be the right fit for you.
What type of retirement community waiting lists are available?
Most retirement and life plan communities offer waiting lists. A refundable deposit is usually required. Here are factors to consider as you explore senior living communities:
1. Is there a waiting list fee, and is it refundable?
2. What happens if a spot is ready, but you're not?
3. How long can you have your name on a waiting list?
Is there a waiting list at Westminster Village?
Yes. Westminster is popular and full. If you think it's the place for you, let us know. At Westminster Village, we offer a Club WV waiting list, which offers two membership options to choose from. There is a Traditional waitlist for long range planners and a Platinum priority waitlist that provides a place in line for the next available residence. In addition, once you're on the Club WV waiting list, you'll be able to take advantage of special perks and amenities.
What do retirement communities have to offer?
Activities, friendships and fun. You can fill your day with the things you love to do and let us take care of the rest. At Westminster Village Life Plan Community, you'll discover the lifestyle of your dreams. From multiple dining venues to Live Well Fitness and Rehab Center to art classes to social gatherings and lifetime learning, you can fill your days with the activities you already love, and try some new things, too. Here are just a few of the details of what you'll find:
• For the creative you – We boast wet and dry art studios and classes, and a wood working shop for creators of all levels
• For the social butterfly – You'll have a full activities calendar and a popular pub to visit
• For the fit you – We have fitness class studios, two pools, strength training room, cardio room and personal training
• For the constant learner – We offer cooking classes, educational seminars and college courses at Purdue University
Why would you want to think about a Life Plan Community while you're still healthy?
There's no better time to find and secure a spot on the waiting list than when you're feeling great. You won't have the panic of needing to move in quickly and then having to settle for somewhere that's not your first choice. In fact, you may surprise yourself, like some other older adults who have chosen to move in early. They want to enjoy all of the wonderful amenities, have a maintenance-free lifestyle and do the things they love while they're feeling good.
Westminster Village, a not-for profit Life Plan Community, keeps you connected to what matters most: Happiness. Here, you can truly live a carefree life, be inspired by the leading wellness programs and offerings and, most importantly, feel right at home. You've found senior living in West Lafayette with the right mix of hospitality, tranquil beauty, high-tech convenience and good old-fashioned friendly people. Westminster Village features a variety of options for nearly every need: independent living, assisted living, memory care, long-term skilled nursing and short-term rehabilitation services.
If you plan to retire in West Lafayette in the next year or two, consider getting your name on the Westminster Village waiting list. Learn more here.