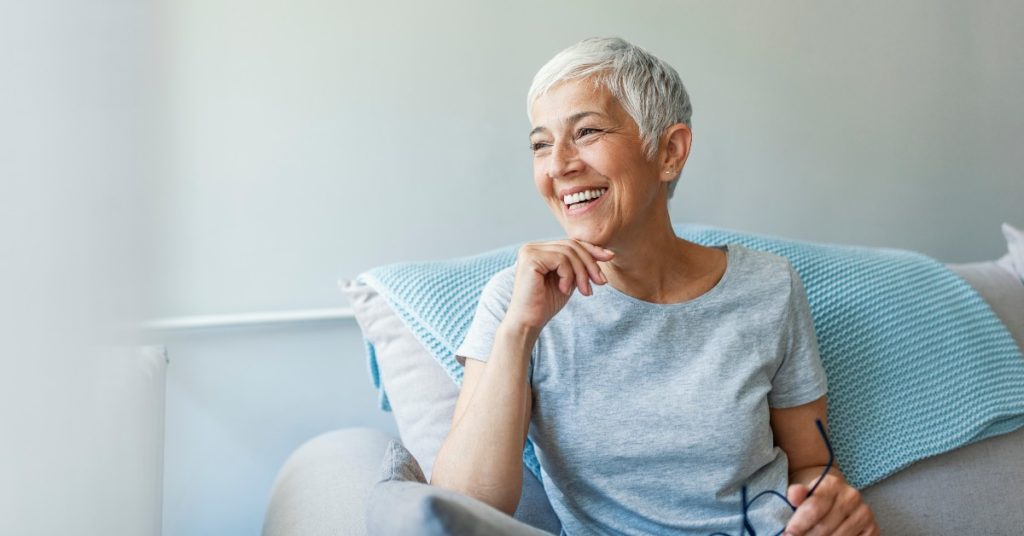 If you've been considering selling your home as part of your retirement plan, your timing couldn't be better. According to the National Association of REALTORS®, existing home sales totaled 5.64 million in 2020, an increase of nearly 6% from 2019, and the most since before the Great Recession. Interest rates are at historic lows, and with more Americans focused on home life since the pandemic, there are many more motivated buyers than can find suitable homes. This unprecedented seller's market could mean you sell your home quickly, and for a higher return than you might expect.
What then? After you sell your current home, will you have to compete with other buyers for a new place to live in retirement? Not at all.
A Smart Move for Retirement
The good news is that moving to a Life Plan Community, a retirement option with considerable built-in value, is an even more appealing choice in today's frenzied real estate market. There's no need to enter a bidding war to secure the home you love. Once you've chosen a community that suits you, you'll gain a retirement home that comes without home ownership hassles. You'll have more flexibility with your finances and long-term peace of mind for future health care needs.
A Life Plan Community with both traditional and hybrid living options provides even more freedom for how you want to live and manage your resources. At Westminster Village, you can choose from ranch-style homes, senior living apartments, and the Terraces of Westminster Village, hybrid homes combining the best of both. This flexibility also extends to our entry fee options allowing you to use and preserve your assets the way you want to, with varying levels of refundability to you or your estate.
What Makes a Life Plan Community different?
Most retirement communities, including rental and traditional entrance-free communities, feature residential living options that can range from apartments to freestanding homes. Similarly, the services and amenities on campus vary from basic to luxurious, depending on the type of community.
What makes a Life Plan Community (also known as CCRC or continuing care retirement community) stand out from other communities is the full continuum of care that's part of the residential contract. There's always independent living and assisted living services, all the way to memory care, rehabilitation, and 24-hour skilled nursing care on site or at a nearby location. This contract assures you of priority access to care during your lifetime, and at discounted rates significantly lower than what you'd pay in the open market. Most contracts will also include a benevolence clause, guaranteeing you a place to live in the community if you run out of funds through no fault of your own.
Life Plan Communities get the thumbs up from Brad Breeding, a senior living expert who has visited thousands of retirement communities across the U.S. as part of his work. He says, "I am fortunate to witness firsthand the ways so many of these communities enhance the lives of their residents, and also provide compassionate care, if and when a resident has a health issue. From occasions to socialize with others, life-long learning opportunities, exercise programs, healthy meals, and much more, CCRCs offer seniors numerous wellness advantages," he says.
This is certainly true of Westminster Village's carefree Life Plan Community. Residents here enjoy maintenance-free living, indulge in chef-prepared meals, gather for happy hour in the pub or catch up with friends over coffee in the café. We've designed thoughtfully planned amenities such as a full-service salon and barbershop, fitness center, robust library with computer stations, convenience store and more. And we offer regularly scheduled events, activities, classes, and concerts, and top-to-toe wellness programs to support residents' best health and independence. 
Time to Take a Look
Explore a wholly modern style of senior living, filled with energy, stimulating activities and exciting wellness opportunities. See our gorgeous community for yourself. We're located two miles from Purdue University in a tranquil residential neighborhood. Bring a friend, tour our campus and imagine yourself in one of our brand-new, expertly designed apartment residences. We'll be happy to answer any questions about hybrid living at a Life Plan Community. You'll also see our 5-star-rated Health Center and our health-inspiring Live Well Fitness & Rehab Center.