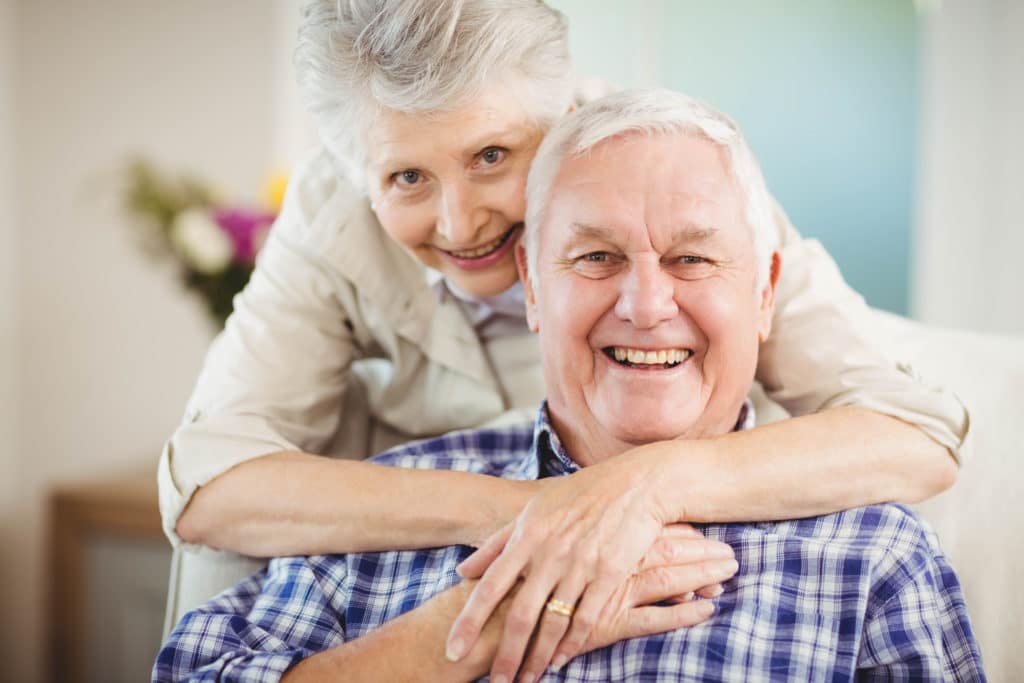 As you or your loved one consider a move to a senior living community, there are several options to learn about. Two of the most common options are independent living and assisted living. To make the best choice,  one of the first questions to answer is: What are the main differences between independent living and assisted living?
What Is Independent Living West Lafayette, Indiana?
Independent living in Lafayette, Indiana is a lifestyle choice that allows residents to focus on enjoying the freedom of retirement. Seniors who live in independent living senior apartments are able to take care of themselves and handle their own activities of daily living, such as bathing, grooming, dressing and cooking. These communities don't typically provide medical care services.
A major benefit of senior independent living communities is their residents are free of the burden of traditional homeownership. For a fee, residents no longer have to worry about costly repairs, or unexpected living expenses. There are typically cleaning services available, as well as groundskeeping and property maintenance.
One of the main reasons why seniors choose an independent living community is because it allows them to live among people their own age. This means there's a group of like-minded friends right outside the door. And along with that, senior independent living communities offer amenities and activities that make an active social life convenient every day. There are usually common areas, game rooms, cafés, exercise rooms, and regularly scheduled social activities of all kinds.
What Is Assisted Living?
Assisted Living Lafayette, Indiana is a good choice for seniors who would benefit from some level of care in their day-to-day life. The assistance that residents receive is in the form of help with basic tasks, such as bathing, grooming, medication management, meal preparation, housework and transportation to doctor's appointments. Another advantage to assisted living is there's medical care available whenever it may be needed, day or night.
If a senior is no longer able to safely and comfortably tend to their own daily needs, but doesn't need skilled nursing care, then assisted living is a good option. The staff at an assisted living community are always nearby to check in on residents. This frequent contact, sometimes several times per day, helps ensure residents are comfortable, active and happy.
There are frequent social events organized to allow for participation by residents who need care. A dining room allows for socialization during mealtimes, with quality, chef-prepared meals selected with seniors' nutritional needs in mind. One of the best benefits of an assisted living community is that the families of residents know that caring professionals are looking out for their loved ones at all times.
The Cost of Independent Living
Independent living communities are designed to allow seniors to get the most out of their lifestyle choice. They're not designed to provide assistance or senior care, though you may find some communities that offer light assistance, or partnerships with area medical centers. This means they're often the less expensive living option. What you pay for are options designed to enhance an already healthy and active lifestyle.
Assisted living provides care, which can make this option typically more expensive. There are certain aspects of this sort of care, however, that may be partially paid for by insurance, Medicare, or Medicaid. This can be a very positive lifestyle change from living in a family home. In addition to residents knowing trained caregivers are always available to help, family members are relieved of the burden of care, especially if they're not trained to provide it.
Services, Amenities and Programs
Independent living and assisted living communities both offer a wide variety of activities and amenities. Housekeeping and groundskeeping services are almost always available for both. Transportation to and from local shopping, events, and attractions are frequently organized, and exercise rooms with classes and wellness programs are all usually available in both. There can also be opportunities for lifelong learning classes, movie showings, and organized games or crafting sessions.
Regarding exercise and wellness, an assisted living community is more likely to have more skilled fitness training or therapy available on-site. There may also be a more robust activity program schedule for assisted living residents, as well as the incorporation of memory exercise activities, and other activities tailored to residents who benefit from more guidance.
A Continuum of Care
There are some senior living communities known as Life Plan Communities. If you're researching various senior living community options, there's a lot to learn about what a Life Plan community offers. Seniors who consider a Life Plan Community are typically able to live independently when they move, and their family members therefore aren't concerned about their well-being while living alone. But over time, if older adults may begin to benefit from some level of care, choosing a Life Plan Community could provide peace of mind.
A Life Plan Community is a great option for older adults who are healthy and active, and want only to take advantage of the opportunity for resort-style living. If at some point a resident would benefit from some degree of assistance, they can transition to assisted living, skilled nursing, or memory care within the same community, making for a seamless transition and without having to move away from the life they've established in the community where they enjoyed total independence.