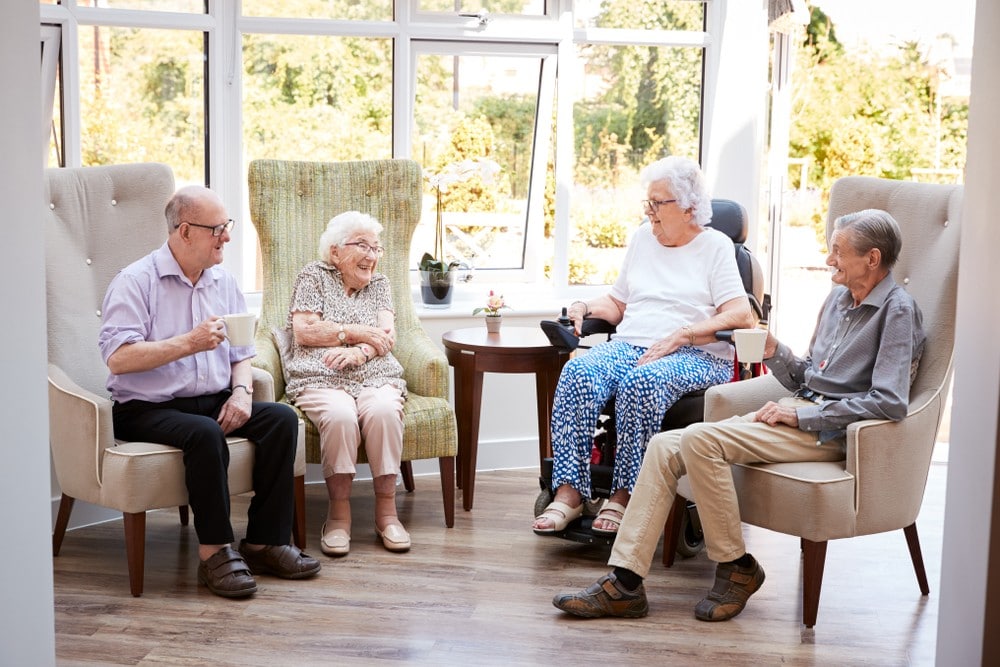 Imagine yourself 10 years from now. Will you still be as active and independent as you are today? We hope so, but according to the U.S. Department of Health and Human Services, someone turning 65 today has almost a 70% chance of needing some type of long-term care in their remaining years. The average length of time most people need such care is three years. The costs can really start to add up quickly. Having a plan for tomorrow's what-ifs while having more opportunities to enjoy life today is what Life Plan Communities are all about.
Let's look at the benefits a Life Plan Community offers healthy, active independent seniors. (Yes, there are certain health requirements you may have to meet in order to join a Life Plan Community.)
Expand your social circle: A Life Plan Community gives you countless opportunities to make new friends and meet people who share your interests. You can join a yoga class, play pickleball, paint a landscape or learn how to capture one with your camera in an art class, attend an educational seminar, or head to the pub to watch the big game with fellow fans.
Enjoy a maintenance-free lifestyle: Yardwork, maintenance and repairs are provided at a Life Plan Community. If you're tired of shoveling snow, raking leaves and climbing ladders, you'll love the lifestyle at a Life Plan Community.
Have someone else cook for a change: You're welcome to cook as many meals as you like in your independent living residence. But wouldn't it be nice not to have to plan, shop for and prepare every meal? Life Plan Communities offer dining choices that range from grab-and-go or light cafe-style meals to casual restaurant-style and fine dining options. The servers get to know your preferences and you'll never be left with a pile of dirty dishes.
Amenities and services that make life easier: One nice thing about Life Plan Communities is how convenient everything is. If you're looking for a new book, there's a library (and likely a book club) on-site. Want a haircut? Head to the salon where the prices can't be beat. Need a lift to a medical appointment? Transportation is provided. Tired of vacuuming? Housekeeping is included. Concerned about safety and security? Daily check-ins and 24/7 security ensures peace of mind.
A plan for care if ever needed: When you move in as an independent living resident at a Life Plan Community, you'll have priority access to higher levels of care when you need them. At Westminster Village West Lafayette, we offer a full continuum of care, including on-site assisted living, memory care, rehabilitative care, and long-term care (Medicare-certified skilled nursing). If you or your spouse needs more care than can be provided in your independent living residence, you can remain among friends in a community that will support you no matter what the future may bring.
Discuss your plan for a secure future.
It's never too soon to start researching your senior living options. There are rental communities, Life Plan Communities, and in-home care services, to name a few. To help you better understand your options and learn why there's a waiting list to join Westminster Village West Lafayette, get in touch. We're happy to answer your questions or arrange a personal tour. Wondering about the cost of a Life Plan Community? Check out our blog post Considering the Costs of Senior Living or try our financial calculator tool.